Private Whale Watching Adventure (1 to 6 guests) & (7 to 12 guests)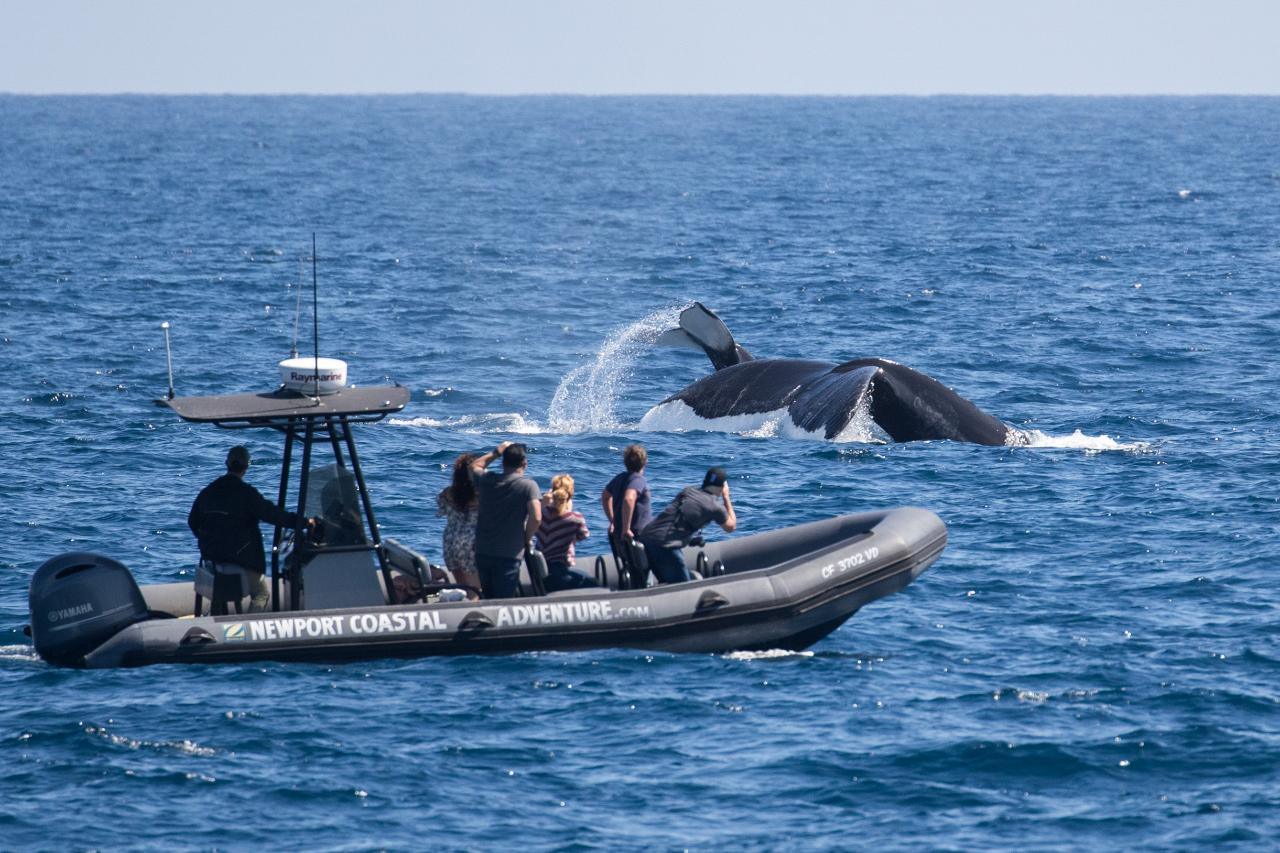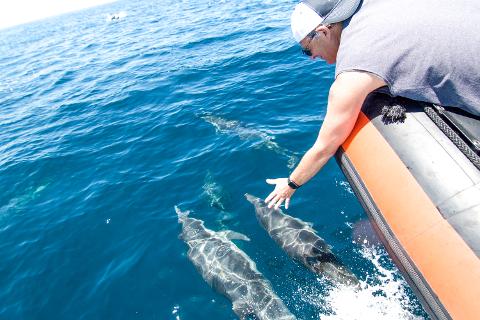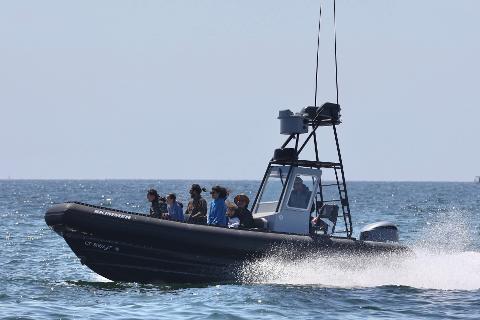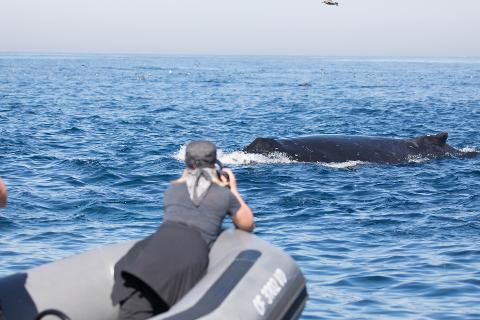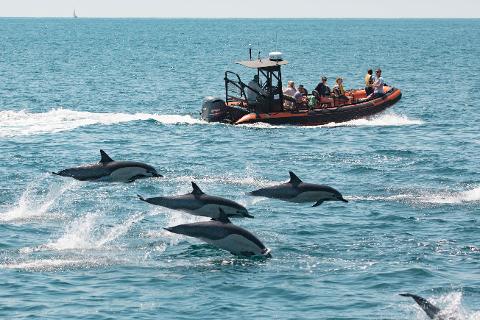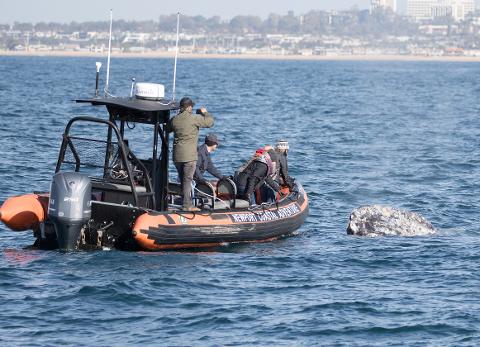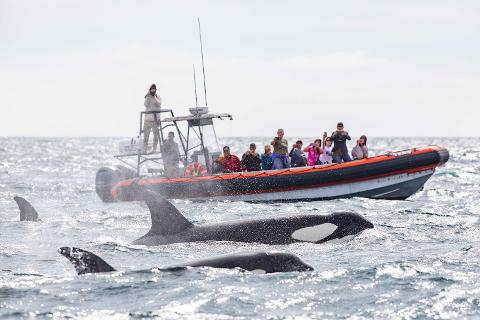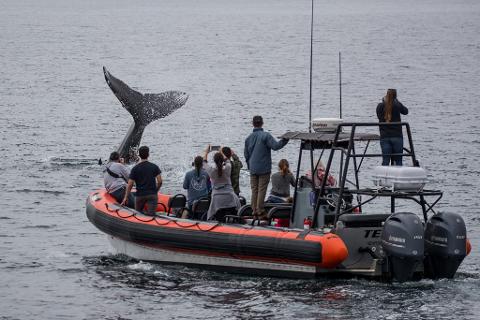 Duration: 120 Minutes (approx.)
Product code: PJSANW
For those seeking a private whale watching experience close to the water with a faster speed, this option is perfect for you. Take up to 6 people on your own private adventure, or as many as 12 with our larger 30' Zodiac. Your personal captain will navigate the local waters on US Navy Zodiacs, providing a safe, comfortable, and mostly dry ride. Great for families and friends alike who desire a private whale watching experience.
Special requirements and notes: Due to the size and speed of this vessel we cannot permit children under 5 years of age, passengers that are pregnant, disabled, or have neck or back complications. If any of these restrictions apply to someone in your party we suggest making reservations on one of our larger general admission vessels. There are no restrooms aboard the boat, so please plan to use one before the trip.
If your groups size is larger than 12, please call our office to discuss the potential of renting our largest Zodiac, the 36' Shearwater which can accomodate a maximum of 19 passengers. 949-922-8784
It is strongly advised to plan your arrival at our address 1
hour prior to departure so you may successfully locate parking, use the
restroom, or provision as needed to ensure the boat does not leave without you.
This is to ensure you may receive the full value of your trip as it relates to
its duration in keeping with our schedule of departures.
*CANCELLATION AND REFUND POLICY, PLEASE READ!!*
The customer has up to 24 hours before the trip leaves to
request a refund, minus 6% for a processing fee.
Within 24 hours, if a customer has to outright cancel *for
any reason*, either a 50% refund can be offered, or a $100 rescheduling fee is
assessed to move your reservation to another time.
We have implemented this policy because we are a small
business that only has 1 or 2 boats available per day that are often sold out.
We cannot be financially sustainable when last minute cancellations allow us no
recourse.
-ALWAYS check to make sure the details on your confirmation
email match the date and time you intended to book. This is your
responsibility.
-PLEASE plan ahead so that you park your car well before the
boat is scheduled to leave. This is your responsibility.
-NO EXCUSES will be accepted for a request of a full refund
within 24 hours of the departure time. Only 50% refunds or $100 reschedule fees
are extended.